Every dollar received is used for the purchase of food.

Without your donations, our program would not be the great success that it is today.
Thank you for your continued support.
To send a donation via credit card
or PayPal, click the button below.
Make Check or Money Order payable to:
Food For The Children Backpack
Mail to:
Rose Gates
21438 Denmark Rd
Danville IL, 61834
Before making a large purchase for donation, please contact our program coordinator.
Below is a list of the foods that make up a portion of our monthly menus.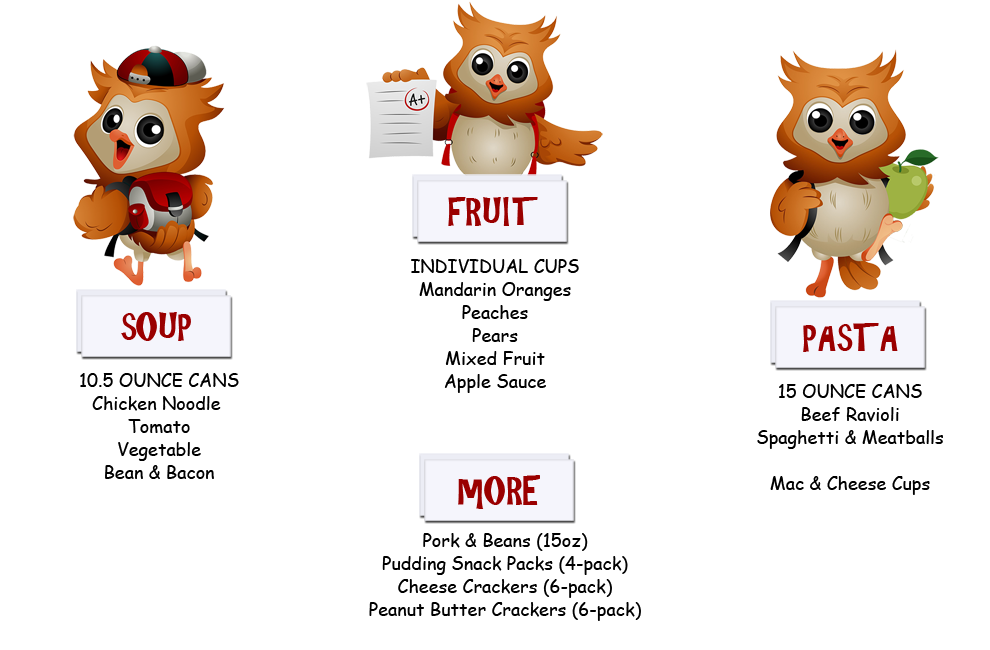 "Many hands make light work."
If you would like to become a volunteer please contact our program coordinator.